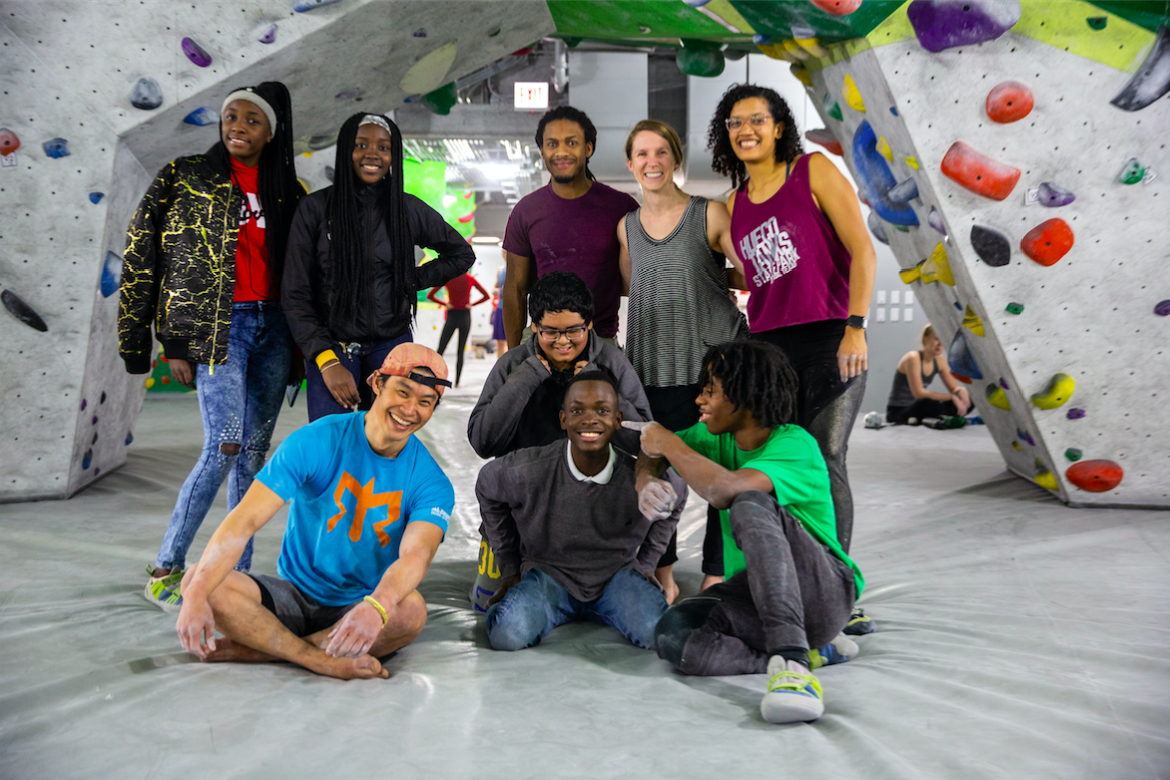 This past winter, Sending In Color partnered with First Ascent Uptown in our first season of running a climbing club for students at the Pedersen-McCormick Boys & Girls Club. SIC members volunteered their time, knowledge, skills, and stoke for climbing to teach middle school and high school students how to boulder!
In working towards making climbing more accessible for the communities our gyms reside in, we were so excited for the opportunity FA gave us to bring B&G club students from the neighborhood to the gym at a very low-cost throughout the season.
Each week, we had 8-10 middle and/or high school students join us on the walls, showing us up with their skills. We were continually blown away by their ability to adapt quickly to the sport – with their bravery, curiosity, and willingness to try new things.
We were so thankful for the joy, humor, energy, and kindness they brought each week, and for all they taught us about friendship and pushing themselves out of their comfort zones. We're looking forward to having them back with us in the Fall!
If any of you are interested in volunteering with the next crew of students, reach out to Emily at emilycmolloy@gmail.com and she can get you involved!
Photo credit: Daria Taylor
Written by: Emily Molloy
Edited by: Christine Antonio